Call Us:
833-742-5536
865-566-0400
Email:

info@picruises.com
Nicole@pimagazine.com
 

Welcome to P.I. Magazine's & P.I. Cruise's
January 2020 Training & Networking Cruise!
We can't think of a better way to learn & network than
on the beautiful Carnival Cruise ship – Sensation!
We will be setting sail out of the Miami Port to the Grand Turk Island and Amber Cove
from January 27, 2020 to February 1, 2020!
As professional investigators we are always looking ahead at our calendars- time is valuable, and time is money.  With all the work and cases ahead, it's important to keep your skills sharp and stay current through continued education and training.  We all know the most effective way to do this is by attending seminars and participating in conferences and association sponsored events.  Not only is training vital to staying knowledgeable, competitive and a step ahead of the next guy, it is vital to our continued effort to network with other PIs in the profession.  Often networking is undervalued in our profession when it should be viewed as an important and valuable opportunity to meet and "talk shop" with our fellow PI's.
What if there was a way to obtain quality training along with a great opportunity to network AND have some fun and relax at the same time!
Well, we have the answer!  PI CRUISE!!!
PI Cruise is the perfect opportunity to earn Continuing Education Units (CEU'S) while taking a beautiful Caribbean cruise.  Debra Allen of Allen Investigations is partnering with PI Magazine to bring you PI Cruise.  Debbie brings her years of cruise experience offering a great one of a kind opportunity comb.
The January 2020 cruise will be a 6-day training cruise departing from sunny Miami Florida January 27th through February 1st   traveling to the beautiful island of Grand Turk of the Turks and Caicos Islands and the Caribbean's newest port of call, Amber Cove in the Dominican Republic.
Along the way you'll receive sixteen hours of professional training a development from some of the leading private investigators and subject matter experts covering the most comprehensive and topical training available.  The advantage of PI Cruise is clear – combine great training and networking with a fun filled cruise and all at less than any stand-alone training seminar, conference, or Caribbean cruise!
Don't worry – family and friends are welcomed and encouraged to attend. There will be plenty to do while training is underway and lots of free time to enjoy yourselves together in the sunny Caribbean!
Remember to check with your tax adviser also as some or all of your training expenses may be tax deductible!
MEET THE INSTRUCTORS
Check back often as the instructor list will be updated.
Debra Allen
Investigator
TOPIC: "Best business practices for the professional investigator"
Debra has served as investigator for more than 35 years. She served San Bernardino Sheriff's Department where she worked Homicide Investigations, Narcotics, and Crimes against Children. During her service, Debra amassed a large number of credentials and certifications including Interviewing and Interrogation Techniques, Behavioral Analysis Institute, Polygraph Examiner Backster Polygraph School, and FBI Hostage Negotiation. Upon retiring from San Bernardino Sheriff's Department, Debra served as a Senior Investigator of the Riverside County District Attorney's office. After retiring from the Riverside County District Attorney's Office, Debra Opened Allen Investigations with offices in Arizona and California.
She is licensed in both Arizona and California and the specialize in Civil and Criminal Investigations, Missing Persons,, Trial Preparation, Witness Locates, and Post Adoption Services (more than 3000 reunions worldwide).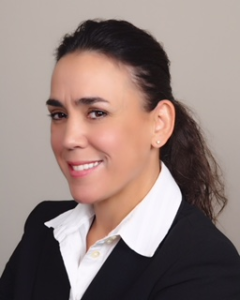 Nicole Cusanelli, M.A.
Publisher / LEO
TOPIC: "Successful marketing of your PI agency"
Nicole Cusanelli is a former New Jersey State Trooper.  During her career she was assigned to several stations throughout Southern New Jersey where she conducted hundreds of criminal and accident investigations.
As a Trooper, Nicole was also assigned to various units including Camden NJ Anti-Crime Partnership, Applicant Investigation Unit, and was an instructor at the New Jersey State Police Academy. She was appointed to serve on the Elite Executive Protection Unit responsible providing personal security for New Jersey Governor, John S. Corzine and ultimately, the Richard J. Hughes Justice Complex in Trenton, which included assignments as far statewide as the Adventure Aquarium in Camden.  Nicole's training and certifications included, Critical Incident Command System, Advanced Firearms Combat, Instructor Training, and Interview and Interrogation.
Nicole's interest and pursuit of criminal justice began in college.  She graduated from St. Joseph's University with a bachelor's degree in Criminal Justice and went on to work as an Educational Coordinator with at the Bensalem Youth Development Correctional Facility, a secure detention facility for troubled young men. Prior to becoming a member of the New Jersey State Police, she worked several years for the city of Philadelphia Probation and Parole Department where she was responsible for maintaining and supervising the caseloads of between 100 and 400 probationers in several units including the Government Fraud Unit, the Alcohol/ Highway Safety Unit, the Accelerated Rehabilitation Unit, and the General Supervision Unit.
During her patrol of the New Jersey Turnpike, Nicole was responsible for the capture and investigation of three wanted homicide suspects, who fled from Seminole County, Florida.  The capture and investigation led to the successful prosecution off all three individuals for murder.
While working as a trooper, Nicole also attained her Master of Arts Degree in Human Resources Training and Development at Seton Hall University and was inducted into the National Honor Society in Education, KAPPA DELTA PI.  In 2008, Nicole was honored by being inducted into the Hall of Fame for Bishop Eustace Prep High School where she earned eleven varsity letters, was named MVP four times, was the New Jersey State Champion in the 3200 meters, held several school records, and was named the 1988 Female Scholar Athlete of The Year.
Nicole is co-owner and co-publisher of PI Magazine and Unsolved Magazine as well as co -owner of PI Gear, PI Bookstore, and PI Directory.  In addition to this, Nicole currently oversees the civil complaint cases research and data collection project at the Camden Superior Court of New Jersey for LexisNexis.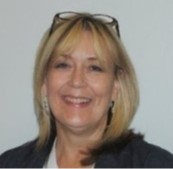 Francine Bardole
Sr. Crime Scene Investigator
Forensic Analyst
TOPIC: "Forensic overview & interpretation"
*co-instruction & demo on M-VAC system
With twenty-five-plus years in the field of Criminal Justice, Francine has invested the past fifteen becoming an expert in her field of Crime Scene Investigation and Forensics, educating the next generation of investigators, helping solve cold   cases,  discovering and implementing a superior tool for collecting DNA and giving a voice to silent victims.
Her educational experience includes but is not limited to, two Bachelor's Degrees and certification in Criminology and Corrections from the University of Utah.  She is currently working toward her Master's Degree in Forensic Serology and DNA from the University of Florida. In addition she was the first person from Utah to receive a Certificate of Completion from the National Forensic Academy University of Tennessee.
Prior to her interest and training in forensics, Francine worked as screener and court liaison at the old Salt Lake County Metro Jail where she interacted with defendants and obtained information to determine their possible release from jail.  She then moved on to writing presentence investigation reports for district courts where she gave recommendations and helped determine criminal sentencing. While interviewing those convicted of various Person Crimes, Francine realized the importance of obtaining the victim's side of the story and how the criminal action affected their life.  She found many victims to be angry, frustrated and disillusioned after waiting so long for closure or justice.  It was at this point Francine decided to take on a part-time job working as a Crime Scene Technician, in addition to her job of providing PSI reports, so she could better understand the victim's side first hand.  She was soon offered a full time position as a Crime Scene Technician which she accepted. After years of experience she worked her way up to Senior Crime Scene Investigator and Forensic Analyst for her department.
Francine is currently the Vice President of the first Utah State Lodge Fraternal Order of Police Associates and former President of the Utah Division of the International Association for Identification.
She continues to be an active member of the International Association for Identification. Francine has received a Meritorious Service Medal from the West Jordan City Police Department for being Civilian Employee of the Year and has also received a Chief's Certificate of Exceptional Performance for her efficiency and professionalism on major crime scenes and her teamwork within the Major Crimes Unit on major cases. She has assisted and consulted with numerous law enforcement agencies on cold cases throughout the United States and has become exceptional at determining which items of evidence will be the most probative for touch DNA and which types of DNA testing offer the best results. Using the M-Vac and M-Vac filtering device, Francine has produced successful results helping identify possible suspects through full or comparable DNA profiles.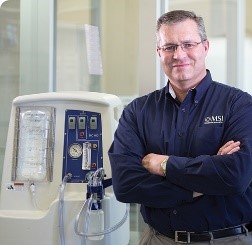 Jared Bradley
President & CEO
M-VAC Systems
TOPIC: "Understanding the M-VAC system"
*co instruction & M-VAC demo
Jared has an extensive background in leadership, sciences, operations, and marketing. He has worked for M-Vac Systems for almost 10 years, including 6 years as the President. Prior to M-Vac Systems he worked in sales and sales management for both small and international corporations such as Pfizer. He also served 14 years with the US Army and Army Reserves, achieving the rank of Captain. Since leading M-Vac Systems into the forensic market Mr. Bradley has had the opportunity to teach people all over the world about the M-Vac and wet-vacuum DNA collection including UK, Germany, France, Canada, South Africa, UAE, Oman, China and all over the United States. Mr. Bradley has a BS from BYU and an MBA from Strayer University. He enjoys the outdoors, especially camping and hiking the Utah Mountains with his wife and 5 children.

Joe Kennedy
Naval Criminal Investigative Svc. Ret.
TOPIC: "Statement analysis and interpretation"
*Certification will be provided
Joey (Joe) D. Kennedy was a Special Agent with Naval Criminal Investigative Service (NCIS) for 25 years. He attended the Federal Law Enforcement Training Center in Glynco, GA and subsequently served in various offices around the world   including, Virginia, South Carolina, North Carolina, Florida, Puerto Rico, Japan, Philippines, Iraq, Afghanistan, Bahrain, and Washington, DC. Joe is a Magna Cum Laude graduate of Pfeiffer College, Misenheimer, NC where he played baseball   for legendary coach Joseph Ferebee. He attended Executive Education at the John F. Kennedy School of Government, Harvard University, Cambridge, MA and received a Master of Policy Management degree from Georgetown University in   Washington, DC.
Joe served in a variety of positions, including Special Agent Afloat USS John F. Kennedy (CV-67), Field Training Agent, Special Operations Team Leader, Staff Counterintelligence Officer for III Marine Expeditionary Forces – Okinawa, Japan,   Desk Officer at NCIS Headquarters, Team Leader – Virgin Islands Homicide Task Force, Supervisory Special Agent, Resident Agent-In-Charge, Assistant Special Agent-In-Charge, Deputy Special Agent-In-Charge, and Special Agent-In-Charge. He served as a board member for the Department of Justice "Weed and Seed" Task Force and the North Carolina Homicide Investigator's Association. He also participated as an Executive Board Member for the High Intensity Drug Trafficking Area (HIDTA) Task Force in the Caribbean and Crime Commission for the Governor of Puerto Rico.
Joe was the Primary Architect and First Program Manager for the internationally acclaimed NCIS Cold Case Homicide Unit. He wrote the methodology and protocol for NCIS Cold Case investigations, which has been adopted by numerous police agencies around the globe. Joe has provided cold case homicide consultation and training to various law enforcement agencies throughout North America, South America, Europe, Asia, and the Middle East. He was recently profiled in "Delayed Justice – America's Best Cold Case Investigators."
Joe has completed multiple deployments to Iraq, Afghanistan, and the Philippines. He twice served as the Resident Agent-In-Charge for NCIS Resident Agency Fallujah, Iraq. Most recently, Special Agent Kennedy served as the Director for the Department of Defense (DOD) Joint Counterintelligence Unit (JCIU), International Security Assistance Forces (ISAF), Kabul, Afghanistan. Prior to reporting to the NCIS Carolinas Field Office, he was responsible for the newly established NCIS Counter-Piracy and Counter Narco-Terrorism (CNT) initiative at the NCIS Middle East Field Office, where he collaborated with the International Police (INTERPOL) and NATO to develop proactive law enforcement strategies designed to combat Somali Piracy in the Indian Ocean and Gulf Region.
Joe is a member of the International Homicide Investigators Association, North Carolina Homicide Investigator's Association, North Carolina Association of Chiefs of Police, International Association of Chiefs of Police, Federal Law Enforcement Officers Association, Eastern Carolina Association of Law Enforcement Executives, and the Fraternal Order of Police. He has been the recipient of numerous awards and commendations, including the Meritorious Civilian Service Award (3), Superior Civilian Service Award, Virginia Homicide Investigator of the Year Award, United States Department of Justice Public Service Award, Federal Law Enforcement Officers Association Investigative Excellence Award, International Narcotics Enforcement Officers Association Special Award of Honor, U.S. Marine Corps Commendation (2), FBI Commendation, Global War on Terrorism Medal,NCIS Expeditionary Medal, and NATO Medal.
Jim Nanos – Private Investigator
Det/Sgt Criminal Investigator Ret.
TOPIC: "Advanced surveillance techniques & equipment"
JIM NANOS IS A RETIRED SERGEANT WORKING 28 YEARS WITH THE WILDWOOD N.J. POLICE DEPARTMENT. HE HEADED THE DEPARTMENT JUVENILE DIVISION AND TOURISM POLICING UNIT SUPERVISING A 24 MAN UNIT AND SERVED MANY YEARS AS A DETECTIVE HANDLING MAJOR CASES.
JIM WAS BEEN ASSIGNED TO THE LOCAL PROSECUTORS OFFICE AS AN UNDERCOVER NARCOTICS AGENT WORKING AS AN U/C FOR OVER A YEAR AND TO THE NEW JERSEY DEPARTMENT OF HOMELAND SECURITY AND PREPAREDNESS AS A COUNTER-TERRORISM INVESTIGATOR.
JIM IS ALSO AN 18 YEAR VETERAN RESERVIST OF THE U.S. COAST GUARD HAVING BEEN DEPLOYED THREE TIMES POST 9-11: SIX MONTHS TO GROUND ZERO THE DAY AFTER THE ATTACK; SIX MONTHS TO CAMP X-RAY-GUANTANAMO BAY CUBA; AND SIX MONTHS OVERSEAS AS PART OF OPERATION IRAQI FREEDOM. JIM IS A COAST GUARD CHIEF (E-7) AND IS A SPECIAL AGENT WITH THE COAST GUARD INVESTIGATIVE SERVICE HANDLING INTERNAL COAST GUARD AND SENSITIVE INVESTIGATIONS.
AFTER RETIREMENT, JIM WAS RECRUITED BY COVENANT SECURITY SERVICES, A NATIONAL COMPANY AS THE DIRECTOR OF CORPORATE TRAINING AND COMPLIANCE WHERE HE OVERSAW THE OPERATIONAL TRAINING OF OVER 3000 ARMED AND UNARMED SECURITY OFFICERS NATIONWIDE AT MANY FORTUNE 100 COMPANIES FOR NEARLY FOUR YEARS.
JIM AT THE SAME TIME FORMED APPLE INVESTIGATIONS AND NOW EMPLOYS FIVE INVESTIGATORS SPECIALIZING IN SENSITIVE SURVEILLANCE OPERATIONS. APPLE PRESENTLY SUPPORTS MANY LARGE LAW FIRMS, TWO OF WHICH HAVE A COMBINED TOTAL OF OVER 100 ATTORNEYS.  APPLE INVESTIGATIONS IS BEST KNOWN FOR EXPERTISE IN SURVEILLANCE WORK AND IN ADDITION TO SEVERAL SURVEILLANCE PLATFORMS, UTILIZES A UNMANNED AERIAL SYSTEM (UAS) OR DRONE IN SUPPORT OF APPLES MISSIONS. APPLE INVESTIGATIONS HAS BEEN FEATURED ON SEGMENTS OF 20/20 AND AMERICA TONIGHT AND NOTIONAL PRINT PUBLICATIONS.
JIM IS CO-OWNER AND CO-PUBLISHER OF PI MAGAZINE & UNSOLVED MAGAZINE AS WELL AS CO-OWNER OF PI GEAR, PI BOOKSTORE AND PI DIRECTORY AND IS OFTEN CALLED UPON AT STATE AND NATIONAL CONFERENCES TO SPEAK ON SURVEILLANCE RELATED TOPICS AND ELECTRONIC SURVEILLANCE EQUIPMENT AS AN EXPERT,